Since wayyy before selfie sticks.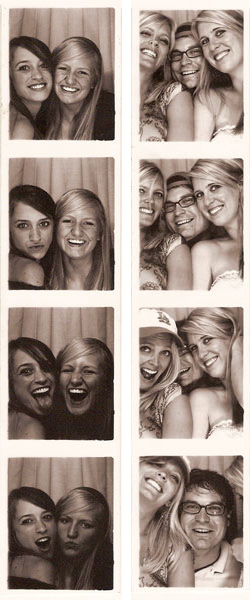 Since the early 1950's, our vintage photo booth has been turning out those familiar black & white 4 picture photo strips. We want to include your memories on our Photo Strip Wall of Fame.
Just scan and email us your photo strips with a brief story or no story at all and we will reprint it on photo paper and add it to one of the walls around the Photo Booth.
One wall will be devoted solely to photo strips of married couples who met here at F & M.
Email your images to: photobooth@fandmpatiobar.com